Hey everyone, this is going to be a sequel to my How To Rap tutorial or rather a spin-off which will focus more on the motivational aspect of the whole Becoming/Being A Rapper thing, as well as some other philosophical touches.
Link to Pt. 1 (THe More Practical ADvice) -
viewtopic.php?f=6&t=170816
A good thing about Rap music is that it can draw inspiration from basically everything. It can be the books you read, the TV shows and movies you watch, the video games you play, sports; and of course, your own personal experiences in the world. In other words, everything you do can add to your raps. Many things will get picked up and stored by your unconscious mind and you'll be able to use them through the form of inspiration and creativity. Therefore, if you start paying closer attention to the things that are going on in your life and perhaps start trying to put them in rhymes, even if it's for a line or two, you'll train your mind to become better at coming up with word patterns and associations.
This was actually a more practical advice, but I'm borderline free-writing so that's to be expected. Becoming a good rapper or improving at it in general is a process that for most people takes a rather long time. Because of this, many people can see it as a struggle and while they've started doing it due to enjoyment, it can be a sort of a shock to realize that this ish actually isn't easy. Before you first record yourself you may think that you actually sound good but in fact you have no idea how badly you fucking suck. In turn, upon finding this out, you may think that it won't take a long time for you to learn, but as I said, it usually does and this can be a serious attack on your patience. Hence, many quit or don't go far enough to get the results they desire. As you might have guessed, this is also true for pretty much all fields of work out there that require a high level of skill.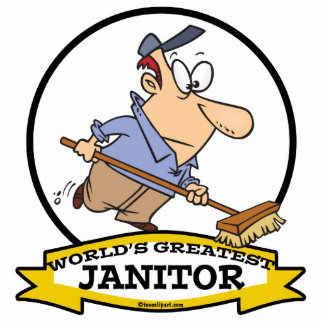 However, you must not despair. I'll give you an analogy. Imagine if I were to tell you that in 5 years I will give you 5 billion dollars, and this money would be guaranteed to you; but in return, you'll need to wipe floors and clean toilets for me all while being paid only the minimum wage. I don't know how reasonable this sounds to you, but what I'm trying to say is that if you work hard enough the results are guaranteed. No matter how little you believe in yourself and your abilities, if you put in the work, you will learn how to flow in a great manner, and you will have great lyrics. You just have to dedicate your efforts and time to it.
This means that one of the things you need to think about is how badly do you want it? And if you want it badly enough then the most important thing has already been taken care of.
Now, we need to take a look at the concepts of process and destination. The destination is basically the results that you very much desire – great flow, great lyrics, great songs i.e. music made by you that you love how it sounds. It's important to remember that other people liking your music shouldn't be a goal of yours in the sense that what matters is that you like it and you can't control if other people will, but your best chance indeed is if you trust your own taste because in that way the product will turn out authentic; and at least you'll know that those who like it, like it for what it is and that you haven't compromised it.
More importantly, you need to realize that the destination is there to guide you and the process is what matters the most. The process produces the results, so if you have a good process, good results will come out of it as a byproduct.
The process is the things you do on preferably daily basis that help you get to your destination. It's the little things so to say, but it is through that type of repetition that you improve little by little, and eventually it will all culminate in having an explosive skill-set. I can't tell you what the process should be for you, but I can tell you mine. For example, I try to freestyle for at least a half an hour a day as well as write and record at least 2 verses per week (we can call these – demo songs). I also try to read at least 20 pages of some book per day and do 20 minutes of meditation before I go to bed. In addition, I listen to music, watch movies, play video games etc.
The most important thing is to do any of this out of enjoyment and for the love of the action itself, and not as a means to an end. I repeat, not as a means to an end. I know it can be frustrating when you have a writer's block, or when your flow or freestyling sucks but you just have to push through it. Accept that maybe you cannot be a master MC at this time or anytime soon, but don't be hard on yourself. Be a master of your current skills, and in that way your progress will be excellent.
Here's another analogy. In MMORP games, like WoW for example, your character gains experience and levels up as you play the game. Like, you start at level 1 and the best level can be level 90 or whatever. Now, if you bought the game and were to start at level 90 having all the best items, where would be the fun in that? Each level has its own beauty and by going through them all, when you are at the maximum you will appreciate it much more and you'll also be able to yield it better. The true enjoyment is to play and explore the WHOLE game and all that adds up to the positive experience.
To conclude, think about what you'll need to do in order to improve your skills and make a commitment to it. Do it as efficiently and as often as possible and when you don't feel like doing it – force yourself. This last one is key. Your brain will not always want to do what you need to do and you'll just have to say Fuck You to it and do it anyway.
To illustrate my point let's take brushing your teeth in mind. As you're reading this, brushing your teeth is not something that you would feel like doing, and if I were to tell you to stop doing whatever you do and go brash your teeth and then come back, the chances for that to happen are basically zero. However, that's what forcing yourself is all about, and unlike brushing teeth, when you force yourself to spit a freestyle or whatever, after the initial discontentment with the situation you'll start enjoying it greatly, and soon enough a healthy habit will be formed.
With that being said, go and brush your teeth motherfucker.